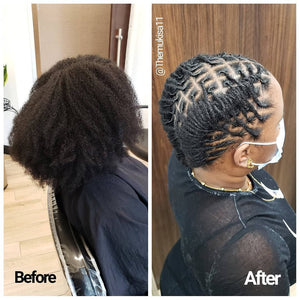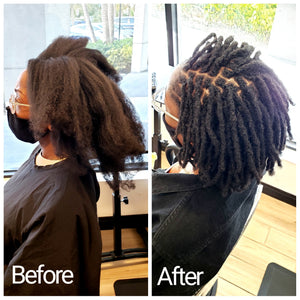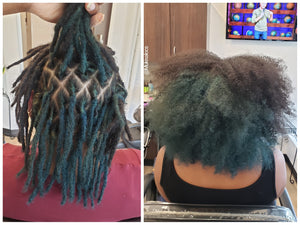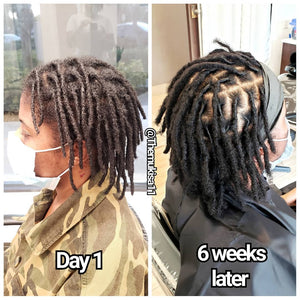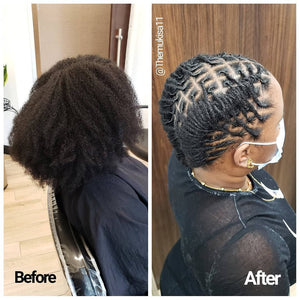 This service is for the installation of traditional sized locs,  on coarse, kinky, and curly natural hair (without extensions), using the instant/ crochet locking technique. 
*To get started please click here to schedule a consultation*
Starting Price- $600 for natural hair up to 6 inches long. The price increases for longer lengths, as well as soft or loose-curly hair textures. A 50% deposit is required to secure the appointment. 
Duration: 1-2 days. For clients flying into Florida, we strongly recommend booking a departure flight for the day after service. Two day appointments are required for loc quantities over 100, and hair longer than 8 inches. 
Your natural hair must be a minimum of 3 inches long.
The installation deposit will be applied to your service. Both the deposit and balance are non-refundable.  A 2 day (48 hour) notice is REQUIRED for appointment rescheduling, with no exceptions. You can reschedule ONE TIME; the new date must be within 2 weeks of your original appointment. A canceled appointment, regardless of notice, will result in a forfeited deposit.