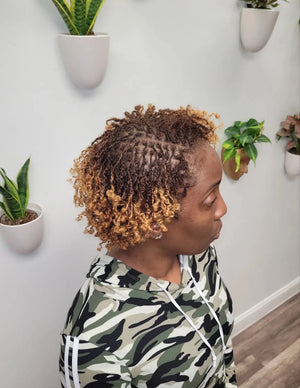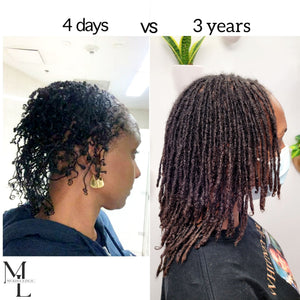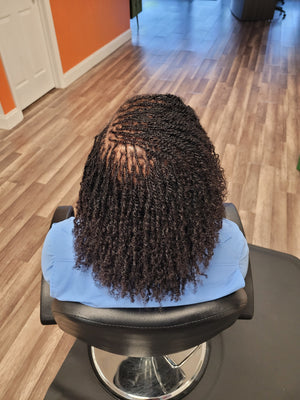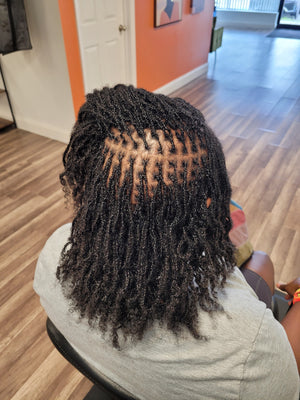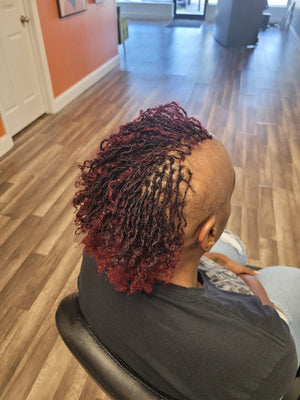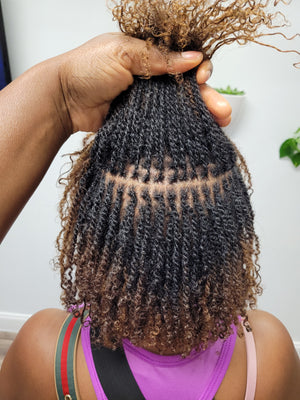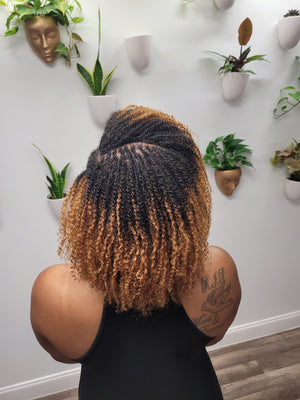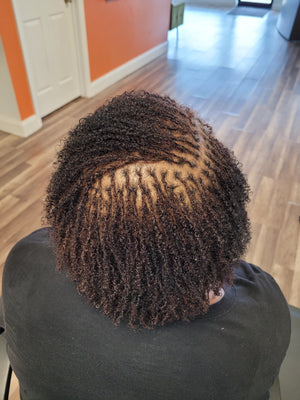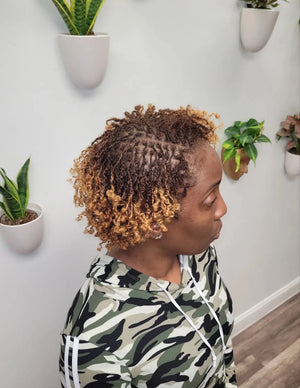 Micro locs are a smaller alternative to traditional locs, starting with twists, interlocks, and braids. The parting size allows for higher loc quantities with maximal fullness. This service is ideal for anyone interested in beginning a natural loc journey with fine textured hair, or a preference for neat and relatively uniform locs. We offer 3 parting sizes, small, extra small, and micro. The recommended maintenance method for these services is interlocking (all sizes) or palm-rolling (sizes small and extra small).
Starting prices (for small parts with up to 6 inches of natural hair):
Two-strand twists- $550
Braids- $650
Interlocks- $750
A 50% deposit is required to secure the appointment.  
*The starting price for micro loc extensions with afro kinky human hair added is $1,650. This service is only for braids and twists.*
Appointment duration: 1-2 days. For micro-size parting or hair that is longer than 8 inches, a 2-day appointment is required. 
Style Requirements: Your natural hair must be a minimum of 3 inches long. 
To book this service please CLICK HERE to schedule a consultation. 
The micro locs deposit will be applied to your service. Both the deposit and balance are non-refundable.  A 3 day notice is REQUIRED for appointment rescheduling, with no exceptions. You can reschedule ONE TIME; the new date must be within 2 weeks of your original appointment. A canceled appointment, regardless of notice, will result in a forfeited deposit.