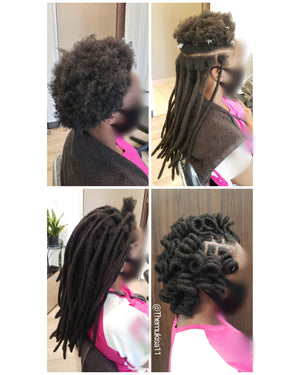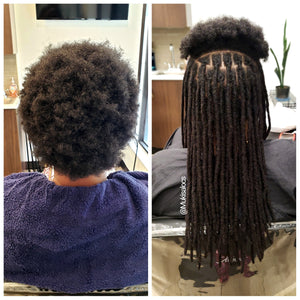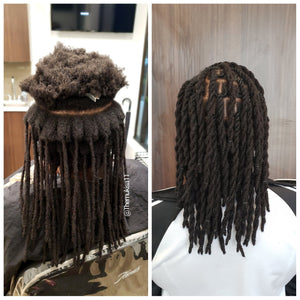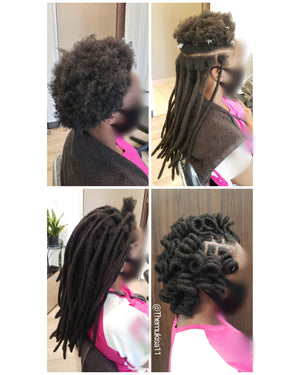 Installation of Loc Extensions(deposit)
This service is for the attachment of premade loc extensions to natural hair. *Loc extensions are not included in the price of this service.*
*To get started please click here to schedule a consultation*
Starting Price- $10 per loc installed for natural hair up to 6 inches long. The price increases for longer lengths,  as well as soft or loose/curly hair textures. A 50% deposit is required to secure the appointment. 
Duration: 1-3 days. For clients flying into Florida, we strongly recommend booking a departure flight for the day after service. Two day appointments are required for loc quantities over 120. Three day appointments are required for micro loc extension installs.
Your natural hair must be a minimum of 4 inches long.
The installation deposit will be applied to your service. Both the deposit and balance are non-refundable.  A 3 day notice is REQUIRED for appointment rescheduling, with no exceptions. You can reschedule ONE TIME; the new date must be within 2 weeks of your original appointment. A canceled appointment, regardless of notice, will result in a forfeited deposit.