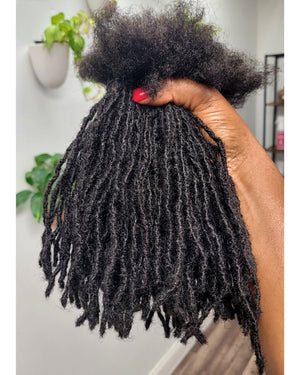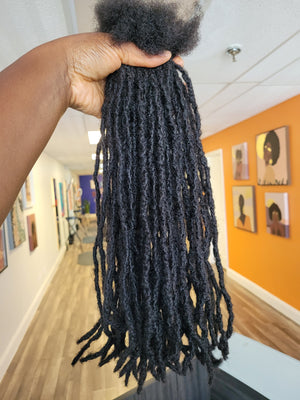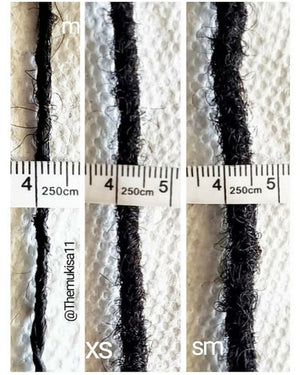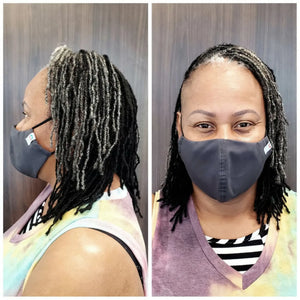 Textured Mukisa Locs (10 locs per bundle)
** The processing time is 3-4 weeks from the date of purchase **

Suggested Quantity of loc extensions based on your hair type

Thick/Kinky Hair/Full Edges/Average head circumference:

Micro- 280
Extra Small - 150
Small- 100

Thin/Loose Curly Hair/ Thin Edges/Small head circumference:

Micro- 180
Extra Small - 100
Small- 70

* Please note that there are 10 loc extensions in each bundle. If you select 1 bundle you will receive 10 locs. If you select 10 bundles you will receive 100 locs.*

* The best way to determine how many locs are needed to complete your installation, is by booking a consultation with your stylist.  Depending on your hair texture,  density, hair cut, or head circumference, you may need a different quantity of locs than what is suggested on our website. For a rough estimate of how many locs you may need to complete your style, please email us at Mukisalocs@gmail.com with current pictures of your hair in its natural state, unstretched and without products. Please include your entire hairline, sides, crown,  and nape area. *

Our handmade loc extensions are created with 100% afro kinky human hair.